The Springfield XDS 9 mm is a popular compact pistol for concealment and defense. It packs accurate firepower with an easily concealed size.
But none of that matters if the holster you're using sticks out like a sore thumb. This is why most folks opt to use an inside the waistband (IWB) for maximum concealment.
Which holsters are worth the price? Our review breaks it down for you, so you can find the best IWB holster for XDS and your needs.
REVIEW OF THE BEST IWB HOLSTER FOR XDS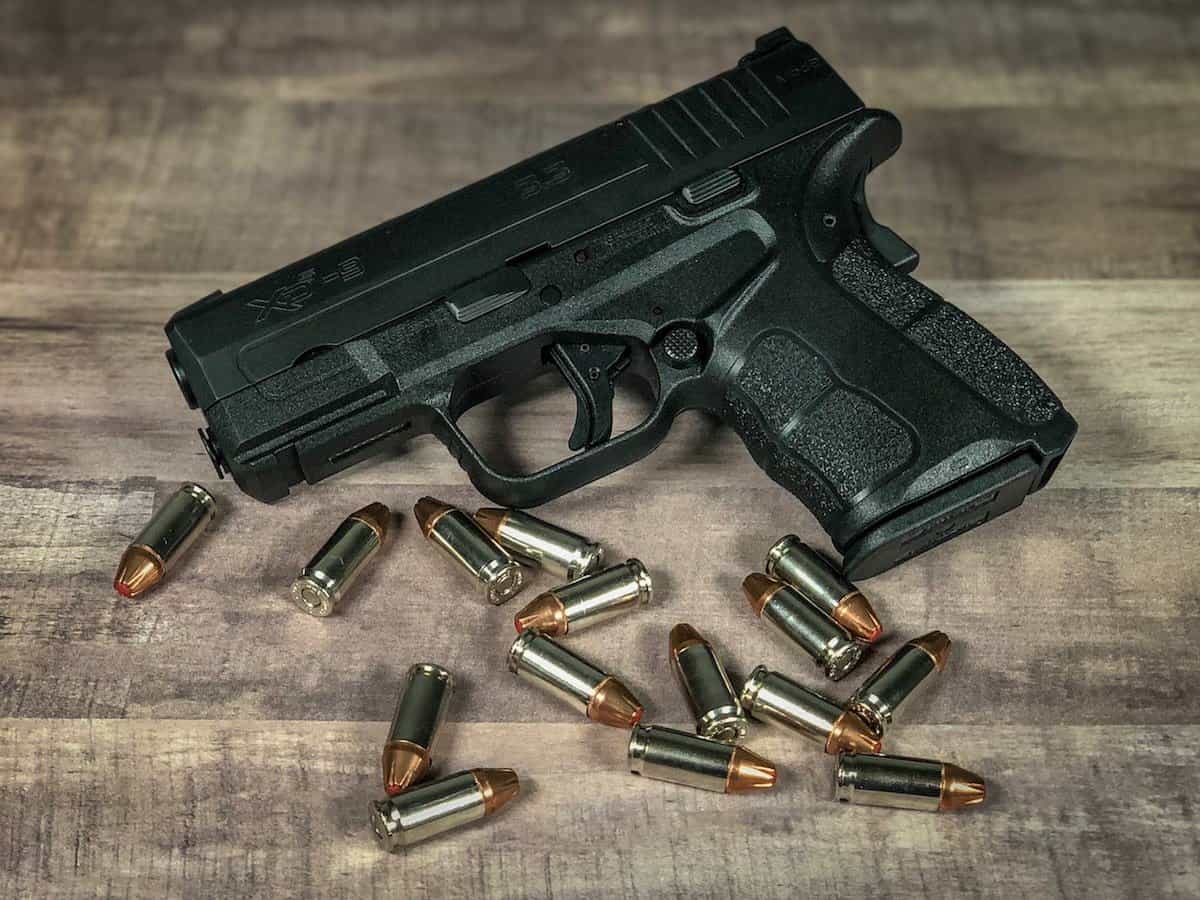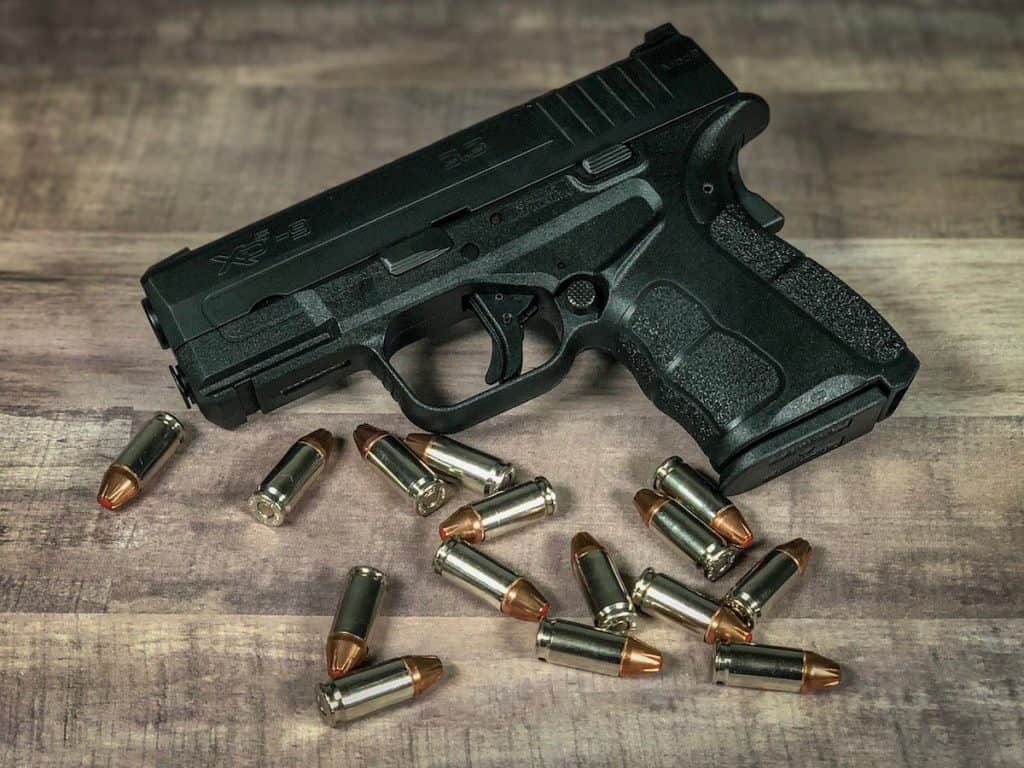 Below, we break down each of our favorite IWB holsters for Springfield XDS. By looking at the manufacturer's specs and actual experience of using the product, you can trust that the information we give you is correct. Read on to find the best holster for you.
RELENTLESS TACTICAL THE DEFENDER LEATHER IWB HOLSTER FOR SPRINGFIELD XDS
Relentless Tactical The Defender Leather IWB...
HANDMADE BY AMERICAN CRAFTSMEN FROM GENUINE USA BULLHIDE LEATHER! American made with American Pride! No synthetic materials...
BACKED BY RELENTLESS TACTICAL'S LIFETIME WARRANTY! Carry the best IWB Holster on Amazon with confidence for the rest of...
FITS MOST FULL SIZE & COMPACT HANDGUNS IN 9MM, .40 & .45! Glock 17 / 17L / 22 / 31 | Glock 19 / 19X / 23 / 32 | Glock 26 / 27...
SAY NO TO CHEAP NYLON HOLSTERS! Why settle for inferior nylon or imitation leather when you can have a Genuine Made in the...
DESIGNED FOR OPTIMUM PERFORMANCE AND MAXIMUM COMFORT! Sturdy dependable and form-fitted for easy effective concealment and...
Relentless Tactical made this medium-priced leather holster for compact pistols like the XDS. The leather is made by American craftsman using bullhide leather. As with most leather, this means they're going for durability and smooth feel.
This holster comes with a lifetime warranty. Your holster slides inside the waistband and attaches to your belt with a metal clip. The dark-colored clip is meant to be discreet because it is the only part of the holster that may be visible when the gun is concealed.
The Defender holster uses little material to keep it as low profile as possible. It comes in three colors in both right and left-handed varieties. You can pick from Midnight Black, Whiskey Barrel Brown, and Charred Oak colors.
The user experience can be boiled down to this:
Positives Recap for This Product
Good quality leather
Affordable for the high-quality of the holster
Durable over long periods of wear
Can be worn comfortably in different carry positions
Negatives Recap for This Product
Holster may cover too much of the grip making it a little harder to draw
Metal clip gets caught and bends easily
CONCEALMENT EXPRESS IWB KYDEX HOLSTER
Concealment Express IWB KYDEX Holster fits...
INSIDE THE WAISTBAND KYDEX HOLSTER fits: Springfield XD-S 3.3" (ONLY unless Specified). Our minimalist IWB holsters are...
EXCLUSIVE HOLSTER FEATURES: Undercut Trigger Guard keeps the KYDEX from interfering with your draw. Over-Cut Open-Face...
ADJUSTABLE 'POSI-CLICK' RETENTION & CANT: When you holster your Springfield XD-S 3.3", you'll hear a satisfying...
CLAW COMPATIBLE - ELIMINATES PRINTING: Our Springfield XD-S 3.3" IWB Holster is now Claw Compatible. Our optional Claw Kit...
100% MADE IN USA - GUARANTEED FOR LIFE: Our holsters are designed and built from start to finish in the USA by Americans on...
Concealment express made this affordable IWB holster specifically for the Springfield XDS 3.3". With the Kydex material, you can expect a holster that is durable and resistant to damage from water and the elements.
Adaptability is the name of the game with this holster. The retention adjustment allows you to pick the tension that you prefer in your holsters.
On top of that, there are adjustments available to the cant of the holster. This lets you choose exactly how to wear your gun. Because of these adjustments, you can wear the holster in the following ways:
Appendix
Hip
Cross Draw
Palm-in back
Palm-out back
The molded synthetic keeps the gun in tightly, but the holster also comes with a Posi-click audible retention system. Special chemical treatment of the material prevents damage from sweat as you tuck the holster against your body.
Concealment Express offers an unconditional lifetime warranty for their holster. The holster comes in two colors: black and carbon fiber black.
Customers have this to say about the product:
Positives Recap for This Product
Love the adjustable cant
Retention is perfect for the XDS
Kydex is soft on the gun but tough enough to last
Comfortable to wear
Negatives Recap for This Product
Tension screw may scratch your slide
CYA SUPPLY CO. IWB HOLSTER
CYA Supply Co. Fits Springfield XD-S 3.3" & XD-S...
Fits Only: Springfield XD-S 3.3" & XD-S MOD.2 3.3" - No Light/Laser Attachments (Right Hand Draw Only)
IWB Holster - Inside The Waistband - Easily Adjustable Retention Pressure & Carry Angle (Cant) 0-15 Degrees
Precision molds from CAD milled in house on our CNC. Made of .08" Thickness Boltaron Material - Belt Clip 1.5" wide - All...
Posi-Click' Audible Retention Lock System - Sweat Guard covers full length of slide
Made in USA - WE STAND BY OUR QUALITY: 100% Satisfaction Guarantee, No questions asked return policy and Lifetime Warranty.
CYA Supply Co. built an affordable IWB holster meant for the Springfield XDS. As such, it's designed to fit with great retention for the pistol.
Made of Boltaron, the IWB slips into your pants and clips on your belt with a secure synthetic clip. The holster comes with a sweat guard along where the slide of your gun goes to protect the gun from the moisture of your body.
Like many synthetic holsters, CYA adds a posi-click audible retention system to this holster. The retention system prevents holster grabs and keeps the gun securely in place as you move throughout the day.
This particular model is right-handed and comes in five different colors: black, carbon fiber, flat dark earth, OD green, and teal blue. The holster also has screws that adjust the cant for customization in how you carry.
Everything is made in the USA by this veteran-owned company. They also offer a lifetime warranty on the holster in case something breaks or is defective.
After talking to users, we noticed the following points:
Positives Recap for This Product
Easy to conceal
Adjustable and comfortable
Gentle on the gun
Design allows for coverage of trigger guard but easy draw
Negatives Recap for This Product
May be uncomfortable for small of back carry
BLACK ARCH SPRINGFIELD XDS IWB HYBRID HOLSTER
Black Arch Springfield XD-S 3.3 Right-Handed IWB...
Genuine Suede - Our Variable Stiffness Backer, or VSB, features a durable leather face, a polymer stiffening insert, and a...
Adjustable Retention - With adjustment screws all around the holster, you can hand tune the draw weight to fit exactly what...
Customized Carrying - Adjust the height and angle your holster rides at for the perfect position for both concealability and...
Streamlined Design - By making each backer a custom fit for the the gun, we`ve made the ACE-1 more streamlined than ever...
Right Handed - Designed to be worn inside the waistband from the 3-5 o` €™clock positions for a right handed shooter
When a company chooses to build a hybrid holster you can expect the holster to merge the comfort of a softer material with the retention and durability of a synthetic holster. Black Arch succeeds with this more expensive IWB holster designed specifically for the Springfield XDS.
The backing material used in this holster is the company's Variable Stiffness Backer. It's made from a durable leather layer, polymer insert for stiffness, and a gentle suede layer. The triple-layered backing that rides against your skin balances comfort with moisture protection.
Black Arch made this with the XDS in mind but with complete customization when it comes to wearing the holster. The retention is adjustable to meet your preference through an easy-to-use tension screw. For wearing preference, the holster's cant and ride height can be adjusted which lets all but guarantees that this holster can be comfortable to anyone.
This holster only comes in a right and left-handed variety. The holster secures to your belt with two metal clips that keep the holster in place as you move.
With a streamlined design, Black Arch makes sure this holster is easy to conceal and draw. When the XDS is holstered, the trigger guard is completely covered while still allowing easy access to the grip for drawing.
Here's what the customers have to say:
Positives Recap for This Product:
Very comfortable ride
Easy to conceal
Quality, durable material
Fits XDS snugly
Adjustable to fit many body types
Negatives Recap for This Product:
May not sit securely with a lot of moving
The leather is abrasive on the skin
ALIEN GEARS HOLSTER CLOAK TUCK 3.5 IWB HOLSTER
Alien Gear holsters Springfield XDs 3.3 Cloak Tuck...
Custom fit to your specific pistol to ensure for proper fitment and retention. Custom Fit to: Springfield XDs 3.3
Fully Adjustable: Get the ride height and cant exactly the way you want it all without any tools! Allows you to carry the way...
Conceal in Comfort: Soft neoprene backing that is flexible to move and form to your body while retaining shape for...
Simplicity at its Finest: Very simple design where it counts without sacrificing the quality of the materials or the comfort...
Made right here in the USA, insuring the use of high quality materials and hardworking American craftsmanship where we stand...
Alien Gear made their more expensive IWB holster a hybrid model. The polymer shell is molded to fit the pistol of the specific size you order including the popular Springfield XDS. The neoprene backing pulls the sweat away from your body and protects the gun from moisture damage.
With right and left-handed models and fully adjustable cant and ride height screws, you're going to find some way this holster fits comfortably. Alien Gear believe in this product so much they offer a lifetime warranty and 30-day trial period.
The edges of the holster are bound with fabric for comfort against the skin, and the twin layers of spring steel and woven ballistic nylon give the holster enough toughness to fit securely while still offering the flexibility needed to fit to your shape.
With two plastic clips securing the holster to your belt, it's not going to slip out easily. This product is made in the USA.
Common pros and cons around this holster include:
Positives Recap for This Product
Comfortable to wear with different body types
Good retention and draw speed
Very adjustable
Easy to conceal
Negatives Recap for This Product
Clips are strong but hard to use
Adjusting screws come loose over time
FEATURES OF IWB HOLSTERS
As you read our reviews below, you need to know what to look for and what you need. IWB holsters have many of the same features as other holsters, but there are some specific things you should be aware of.
Read on to find out more.
CONCEALMENT
People don't pick IWBs because they're comfortable; they pick them because they are very easy to conceal. When the holster slides in between your pants and body, you can completely conceal it with a shirt. Worn properly, you can even wear a dress shirt tucked in, and the only thing that's visible is the clip or loop connecting the holster to your belt.
All IWBs offer great concealment potential but some more so than others. Some IWBs still can be seen to a small degree if someone knows where to look. If concealment is an important factor for you, pay attention closely when our breakdowns discuss this.
DRAW SPEED
When you choose to carry a gun, you're taking on the responsibility of being a first responder. If there was a shooting situation, you'd want to be able to respond quickly. While most holsters all can be drawn quickly, every second counts in an emergency.
IWB holsters, in particular, have the danger of getting blocked by your clothing. It often takes an extra micro-second to pull your shirt or coat out of the way before you draw. This can't be avoided when you wear IWB, but you don't need a holster that also slows the draw speed more.
There are a couple of factors that play into draw speed. In general, you can draw faster if more of the grip and slide are available to hold on to as you draw. The angle and position of the holster can affect your draw speed as well.
RETENTION
Retention refers to how tightly the gun is held in the holster. Higher retention levels keep the gun in place and lower the risk of your gun slipping out. The downside to this is that it requires more effort to draw the gun.
In addition to the normal retention holsters offer, there can also be mechanical retention added such as straps, button, and clips. These prevent holster grabs and secure the gun even farther. However, they can drastically cut down on draw speed.
In general, IWB holsters avoid adding mechanical retention or use only one type designed for easy use. This is because the holsters are already more inconvenient to get to.
It's up to you what you want and what you're worried about. Keep this in mind when you read the reviews below.
COMFORT
Even if you invest hundreds of dollars into a holster that fits your gun perfectly, you're never going to wear it if it pokes you in the side all day. As you read, notice our descriptions of the products on our top 5 list when they cover comfort.
Not every holster is comfortable for every body type. Here are some general rules that you can follow to find a comfortable holster:
The holster should ride close to the body.
When in the holster, the gun shouldn't ride so high that it pokes your hip bone or back depending on your wear.
The holster shouldn't ride too low below the belt line.
As you move, the holster shouldn't flop around.
Leather and nylon are more comfortable to feel.
Lower thickness holsters are less noticed by you during your normal day.
MATERIAL
Holsters typically come 4 types of materials. Each one has its pros and cons. Read on and decide which is best for you.
Leather – Leather holsters are the classic material. They usually cost more but are comfortable, durable, and soft on the gun.
Synthetic – Plastic materials, Kydex being the most popular, provide great retention and durability at a more affordable price than leather. They tend to be more uncomfortable and harder on the gun.
Hybrid – Usually, a hybrid holster uses a leather backing with a synthetic molded shell. By using both, they try to get the best of both worlds.
Nylon – Nylon holsters are very affordable, but it comes at the sacrifice of quality. These holsters are soft to feel, but they flop around and don't last long. Pick this if you want, but I recommend the other three for holsters.
PRICE
Don't lie to yourself about how important price is for your purchase. If you can't afford the holster of your dreams, look at the features above once more and decide what's important to you.
Our top 5 list of holsters for the XDS ranges over different prices, but all of them are good quality.
CONCLUSION
We hope you enjoyed reading about our top 5 best IWB holsters for XDS. Any of these is a great choice; we don't pick sub-par products to show you.
I recommend—if you can swing the cash—to go for the Black Arch hybrid holster. The reviews and features make this holster stand out above the rest for customization and ride choice.
On the other hand, if you're looking for something a little simpler and affordable, Relentless Tactical's holster gets the job done with great value for the price.
Whatever, you decide to make sure you understand what you're looking for by reading about the features in the earlier section. Now you can go and buy with confidence.
If you enjoyed this article you'll probably like these: