Are you rebuilding your AR-15?
Do you want the extra power and efficiency of the modern 6.8 SPC, but you don't have the magazine yet?
We can help. We poured through many products to find the best 6.8 SPC magazines.
Read on for our guide on magazines and the reviews of each product.
Review Of The Best 6.8 SPC Magazines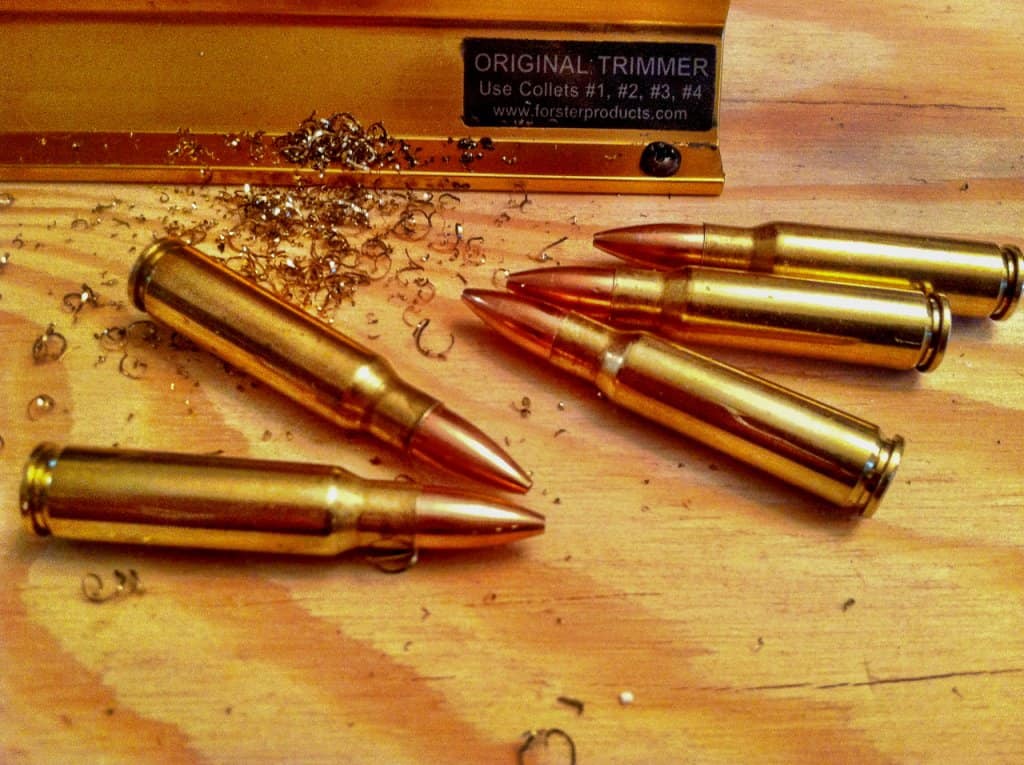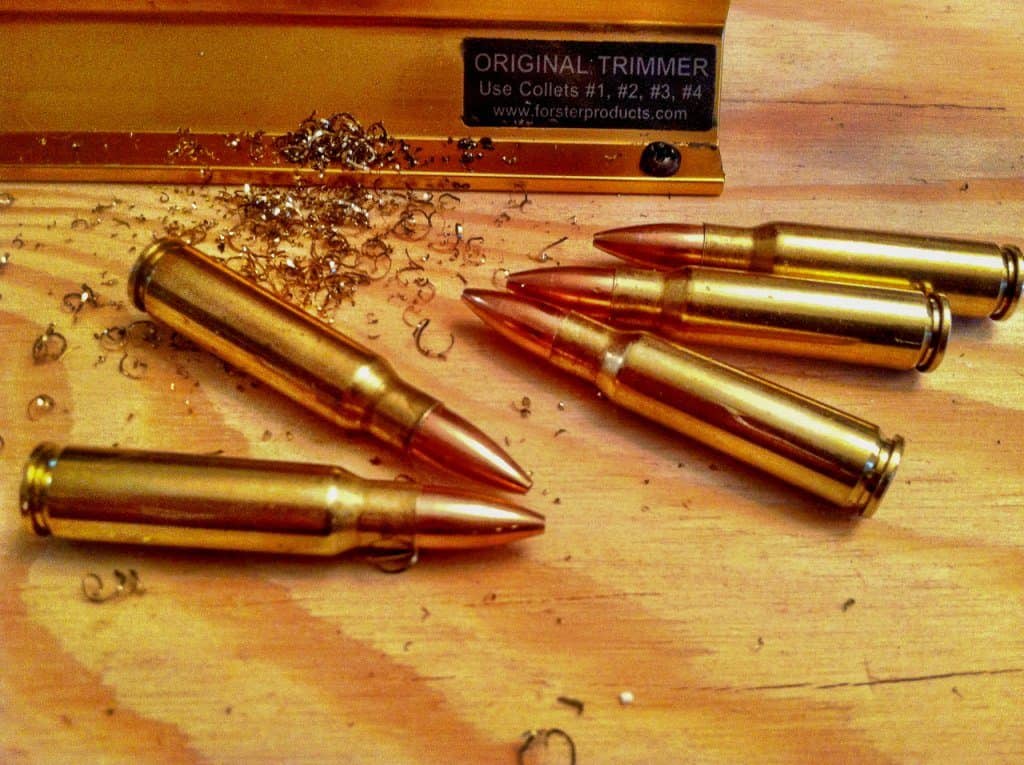 In this section, we break down the products into their features and discuss how those design choices impact the use of the mag.
Use the information from above to make an informed and confident buying decision.
Barrett Firearms Mfg Inc – Barrett AR-15 30rd Magazine 6.8 SPC
The Barrett Firearms 6.8 SPC magazine may cost more than the other products on this list, but its durable design means that your investment won't go unrewarded in the long run.
The magazine itself is made from solid steel for maximum durability and strength. To top it off, Barrett finished the mag in a black Teflon coating for extra protection.
It's a good thing this magazine is strong because it has a 30 round capacity. This is perfect for those who want the military experience with this AR build.
Note: Check your local and state regulations about high capacity magazines.
This magazine is designed at mil-spec (military specifications) which means it fits with any other mil-spec part for secure installation.
The polymer follower is designed to ensure smooth cycling and easy reloading.
This magazine also works with the 224 Valkyrie rounds.
Users had this to say about the Barrett magazine:
Positives Recap for This Product
Fits securely in the mag well
Feeds smoothly through all 30 rounds
Very tough steel and finish makes it work well over a long time
Easy to reload even with strong springs
Negatives Recap for This Product
No consistent complaints were found
ASC AR Family Rifle Magazine 6.8 SPC
This 6.8 SPC rifle magazine by ASC is in the middle of the price ranges when it comes to mags. Its simple but durable design may be just what you're looking for.
To start, the magazine is made from stainless steel. This metal is standard for mags because it provides the durability of steel with the natural protection that comes from the stainless finish.
ASC still adds an anodized, matte black finish for more corrosion protection and to prevent glare off the sunlight.
This magazine has a capacity of 25 rounds, which is great for those looking for the military feel for their rifle.
The magazine may still be subject to regulation depending on your state, but it avoids some of that when compared to 26 or 30 round mags.
Including with ASC's magazine is a grey, polymer anti-tilt follower. The polymer and anti-tilt design ensure smooth cycling and feeding.
Grey is an uncommon choice for the follower. Usually, companies use a brighter color, so it's easier to see.
Grey would be great if you wanted it to match the tactical feel of the rest of your rifle.
Customers who bought the product had the following to say:
Positives Recap for This Product
Tough construction lasts for a long time
Smooth and reliable feeding
Follower allows for easy reloading
The magazine can handle heavier grain ammo of the same caliber
Negatives Recap for This Product
Grey may not be too noticeable compared to other colors for the follower
LWRC International – LWRC Six 8 30rd Magazine 6.8 SPC
LWRC's 6.8 SPC magazine costs a little more than the average magazine, but its unique design makes it ideal for modern-day shooters.
This magazine is made from their patented M3 polymer technology. LWRC has designed this polymer to have enhanced strength, durability, and reliability.
They've designed a polymer magazine to meet military standards. To prevent over-insertion, they also added a stop piece.
For a 30 round magazine, you may be worried about the pressure all those rounds required to feed smoothly. LWRC recognizes this, which is why they still used corrosion-resistant stainless steel springs for reliable cycling.
LWRC added a non-slip texture to the front and back of the magazine. This provides a secure grip when you handle the magazine.
This magazine also features a red, polymer and anti-tilt follower. The bright color helps you identify the magazine caliber and load capacity as well as ensure smooth cycling and reloading.
Note: This magazine only fits new LWRC Six8 model rifles. It doesn't fit older models or those made by other manufacturers.
The user experience boiled down to this:
Positives Recap for This Product
Unique polymer materials resist corrosion excellently
Feeds smoothly and reliably for over 1,000 rounds
The follower has good color and doesn't jam
The non-slip grip makes the mag easy to handle and use
Negatives Recap for This Product
Only designed to fit new LWRC Six8 model rifles
Precision Reflex, Inc. – AR-15 Magazine 6.8/ 22 Nosler/ 224 Valkyrie
This magazine costs more than others, but Precision Reflex's reputation for quality design in regards to strength, reliability, and durability makes this worth the look.
The magazine is made from a hardened-steel body for maximum life and strength. The feed lips are also tempered steel so that they don't flex or bend.
With springs also made from tempered steel, they keep their strength and last a long time.
Precision Reflex offers this heavy-duty magazine in 10, 15, and 25 round capacities. This lets you pick the magazine to fit your shooting style and state regulations.
The copper-colored follower is made from the standard polymer and also features anti-tilt.
All of these features add up to a reliable magazine that lasts a long time. These magazines also work with the .224 Valkyrie and the .22 Nosler rounds.
The customer experience is condensed into this:
Positives Recap for This Product
Very solid construction and magazine
Reliable feeding for a long time
Fits snugly into the mag well, but easy to remove
Ideal reliability for the 6.8 SPC
Compatibility with other calibers is a nice bonus
Negatives Recap for This Product
Floor plate may be difficult to take off to clean
D&h AR-15 6.8 SPC Magazine
D&H's medium-priced magazine for the 6.8 SPC has some slightly different choices in materials that make an interesting pick.
The body of the magazine is made from carbon steel. This special type of steel is a little lighter than standard steel, but some may say it sacrifices some durability.
To make it more resistant to weather and corrosion, they add their special Hostile Environment finish. This finish not only protects against corrosion but also helps make the mag scuff resistant.
At 25 rounds for the capacity, this magazine gives you the feel of military capabilities. Just make sure you check your state regulations on high capacity magazines.
To compensate for the large round capacity, D&H use 17-7PH stainless steel springs to feed rounds into the chamber. These tough springs add durability to the magazine and ensure smooth and reliable cycling.
In this vein, they also use a magpul polymer follower. This follower is anti-tilt and self-lubricating.
When users discussed this magazine, they had the following to say:
Positives Recap for This Product
Fits securely in the mag well
Tough metal and excellent finish
Also works with .224 Valkyrie without any problems
Easy reloading
Negatives Recap for This Product
May have feeding failures at the full 25 round capacity
Commonly Asked Questions
What is the 6.8 SPC good for? – The 6.8 SPC serves the same purpose as the .223 Remington. It's a round designed for battle situations.
Critics say that the 6.8 SPC does improve on all aspects of the .223 Remington for battle, although only by a small degree.
The 6.8 SPC could also be used effectively for North American big game hunting, shooting range practice, and competitive shooting.
How doe the 6.8 SPC compare the .223 Remington? – The 6.8 SPC is a 6.8 mm caliber round. The .223 Remington (5.56 mm) is slightly smaller than the new round.
The lengths are about the same with the 6.8 SPC being the smallest amount longer.
The combination of larger caliber and longer cartridge allows for more grain in the round and stopping power. This makes it a more powerful round.
The downside is that the 6.8 SPC will have a slightly harder recoil, which may make it less accurate at full-auto.
Is the 6.8 SPC good for deer hunting? – While the 6.8 SPC wasn't designed for big game hunting in North America, it shouldn't have a problem doing the job.
As a comparison, the 6.5 Grendel was specifically designed with hunting in mind. The 6.8 SPC is even just a little larger.
While the Grendel's shape and grain actually may give it a bit more velocity (and recoil), the 6.8 SPC is very comparable, and the Grendel works very well when hunting.
Everything seems to show that the 6.8 SPC is also a good choice. The only thing that may hold you back is in extreme (>300 yards) range hunting on plains and prairies.
Is the 6.8 SPC the new army round? – We don't know exactly the new round that the U.S. Army chose for its rifles at the end of 2018, but we do know that it's the 6.8 mm caliber.
It could be the 6.8 Remington SPC, but it could also be a slightly different design.
The U.S. Army was looking for a larger replacement for the 5.56 mm (.223 Remington) that it had been using since the 1960s.
It's reported they wanted something with more stopping power in response to changes in modern warfare.
At the same time, they still wanted something that could be easily used in semi-automatic and fully auto configurations.
What do I need to change to modify my AR-15 for the 6.8 SPC? – To fit an AR-15 for a new caliber, you need to change the upper receiver and barrel.
Fortunately, these two parts can often be sold as a package deal; then they're referred to as an upper assembly.
Replacing the entire upper assembly costs a bit, but it's the easiest and fastest way to do it.
You could also go about it by tearing the parts down changing receivers and barrels separately, but that takes a lot of extra work. I recommend just buying the entire assembly.
Brief History Of The 6.8 SPC
In 2002, Remington worked with the U.S. Army Marksmanship Unit to make a round that would replace the standard .223 Remington (5.56 NATO) ammo used in their rifles.
They wanted something with more power to deal with new body armor and to be more efficient than the .223 R which had been used since the 1960s.
It's based on a modified .30 Remington case designed to fit the shorter chambers. It's also designed to work with semi-automatic and fully automatic fire the Army would need it for.
In 2018, the Army adopted a 6.8 caliber round as their new standard, but it's never been officially announced if it's the same 6.8 SPC or another variant.
Critics say that the 6.8 SPC doesn't do enough to add its downrange power to make it worth switching for, but others say there's a noticeable difference.
Features Of Magazines
In this section, we look at the important features of rifle magazines. This information should be helpful for you when you read the reviews below.
Keep your shooting goals in mind as you read this and decide which features are the most important to you.
Material
Magazines can be made out of different types of material, each with their strengths and weaknesses.
In general, most magazines are made out of some type of steel. This metal has been used for a long time because it's durable, resistant to corrosion, and stable.
Stainless steel is a common variant that shows up because of its natural corrosion resistance. Sweat, weather moisture, and other grime can get on the part and, over time, cause it to corrode or rust.
Once a part has started to wear down, it's life is limited.
Another unusual but upcoming modern choice is to make the magazine out of reinforced polymer.
Polymer is great at resisting weather and grime (there's no metal to degrade). You can also add some useful texturing for grip which makes the mag easier to handle.
The problem with polymer in the past is that it just doesn't hold up over time as well. But new advances in engineering are making it more popular.
Finish
Many magazine manufacturers add some additional finish to the magazine. These finishes are usually chemical and largely depends on the maker's preferred (often secret and patented) formula.
The finish on a mag can extend its life by offering more protection from corrosion. It can also make the magazine match the look of the rest of your rifle.
On a practical note, matte finishes don't reflect any sunlight. This is important if you plan on using your AR for hunting.
No one wants to alert their deer to their presence with the flash of a magazine.
Capacity
Capacity is a big feature to consider when it comes to magazines. You can often get them in different amounts that might fit your needs better.
A lower capacity magazine (5-10) may be better suited for someone only interested in hunting. The smaller mags have a smaller profile and won't get in your way as much.
Medium Capacity magazines (10-20) may be best for someone who wants to shoot at the range a lot. Some of these also avoid high capacity regulation.
High capacity magazines (20+) are for those looking for a military feel to their AR-15. The main issue that arises with these is that there are regulations around owning and using high capacity magazines.
You need to check out your local and state regulations on the issue. Some states have strict rules on magazines even with as low as a 10 round capacity.
While you may be able to purchase them online, it's still your responsibility to check what's allowed and isn't.
Springs
If you're looking for the part of a magazine with the biggest impact on its reliability, look no further than the springs.
These coils exert pressure on the rounds in the magazine. As your rifle fires and ejects the round, the spring feeds the next round into the chamber.
Weak or corroded springs are responsible for the majority of misfeeds or jams in magazines.
The best ones are generally made from steel (even on polymer magazines). Top quality metal can help it keep its tension over many rounds.
Follower
The follower fits between the spring and the rounds. It's the part the redirects the rounds into position and fed into the chamber.
Followers had traditional been made of metal themselves, but that's changed over the years.
Polymer followers are the standard in today's magazines. Good followers should also be designed with anti-tilt in mind.
This makes them not tilt or go crooked as your rifle fires. If the followers do twist, then the round may not load correctly, and you have a misfeed.
Followers can also have some extra features like a specific color, which helps with spotting and identifying when the mag is out and self-lubrication, which helps ensure reliable cycling.
A good follower-spring combination also helps with reloading.
Mag Well Fit
The mag well is the part of the lower receiver that accepts the magazine into it. It feeds directly into the firing chamber.
Not all magazines (even mil-spec ones) are going to fit exactly right in every mag well. But you do want to make sure it fits right.
When you insert the magazine into the mag well, you want to lock in place without much or any wiggle. If you tap on it firmly, it should stay in place.
No one wants a magazine to come out while walking or shooting.
At the same time, when you release the magazine, it should come out easily. You don't want it to be so lodged in there that you need to pry it out.
A good place to start is looking at mil-spec magazines and lower receivers. The next step is to check that your magazine and lower receivers are a match.
The best way to make sure the magazine will fit is to check out what other users have said. We do this in the recap section, so make sure you check those out.
Easy Use
When buying a magazine, you may also want to make sure it's easy to use and easy to reload.
If a mag is a struggle to reload, you may lose your mind trying to reload that 30 round magazine time after time.
A magazine is an important but ultimately secondary part of your AR-15 setup. You don't want to spend a lot of time and worry about it.
Reliability
There are some magazines out there that say they have a 25 round capacity but only fire 20 without misfeeding.
There are also magazines that work great the first 500 rounds but fail consistently after 1,000.
In the recaps sections, we'll talk about the reliability of the magazines. You want one that works well and consistently over the long haul.
Conclusion
We hope you enjoyed looking at our picks for the best 6.8 SPC magazines.
A modern and high-quality magazine can the final piece in the AR setup you've always wanted.
Any of these products may be the perfect one for you. All you need to do now is take the information from the features section and compare it with our breakdown to find the best mag for your needs.