If you're like any gun enthusiast, a brief lull in the conversation or a ridiculously long line in the summer gives you ample time to peruse GunBroker and see all the outrageously priced guns you wish you owned!
Some people might prefer niche guns, but we've tried to include firearms that gun collectors and gun enthusiasts rave about all over the internet on forums. Of course, the firearms you personally really wish you could own will vary from person to person, but most hunters, sportsmen, and gun enthusiasts can probably all agree on this list we've compiled of 7 amazing, but expensive firearms.
$800-$2,000
Why It's Cool: It's the iconic rifle of World War II that is becoming increasingly more uncommon.
This choice might seem unexpected. After all, for most people, $800 is something that they could afford. You might be asking, "Wait. Did I just read that right? The M1 Garand? Are you kidding me?" Yes, I know that many avid gun owners in America own at least one of our iconic M1 rifles, but this is more directed toward newer and future gun owners. 
There is not much need to talk about the history of the M1 rifle; TV shows and video games have introduced generations to this American classic. It's the iconic rifle of World War II as the U.S. servicemen's rifle, making it an especially appealing firearm as the number of those who lived during the Second World War decreases. The clip is known for the sharp "ping" noise that it makes as it is ejected from the rifle.
For those who have been collecting for several years, you have undoubtedly seen firearms that were once plentiful and cheap slowly dry up and become expensive. Some rifles that come to mind are the M91/30 Mosin, FN FAL kits, and now even M1 rifles. With the rare exception of random Civilian Marksmanship Program (CMP) sales or a small batch of new productions, no new M1s are going to come into the marketplace. 
Therefore, for those who don't have an M1, the rifle can be challenging for collectors to find with quality models costing $5,000 or more. And the price gets more expensive for special M1s like the M1 Garand owned by John F. Kennedy that sold for almost $150,000 at an auction 2015 or one of the extremely rare early "shop models" of the M1 that sold for almost $100,000 at an auction in 2015.
Right now, the M1s might be more affordable, but in the future, they're going to be outrageously priced and you will wish that you owned one. Thus, unlike the others, which are likely out of your price range, the M1 isn't there yet but soon it will be. As it saw combat in World War II, the Korean War, and even the Vietnam War, it's a firearm is worth collecting. As General George S. Patton noted, it is "the greatest battle implement ever devised."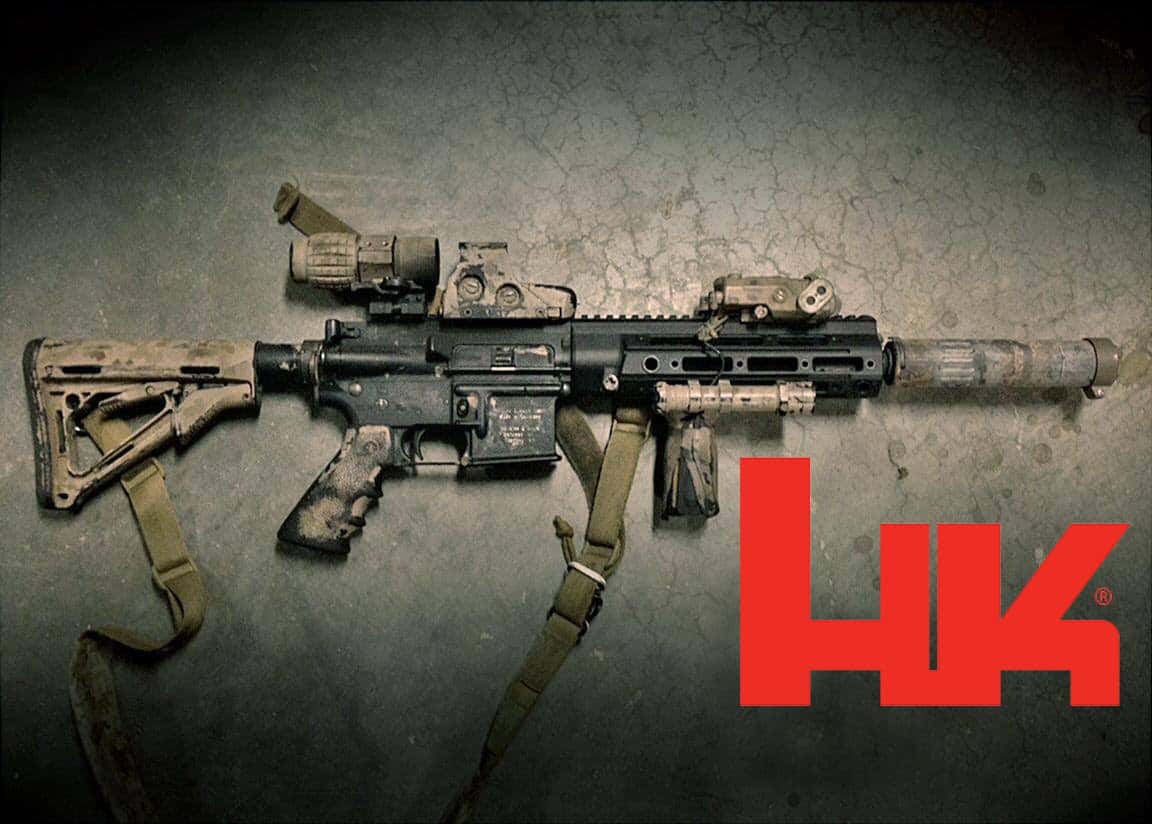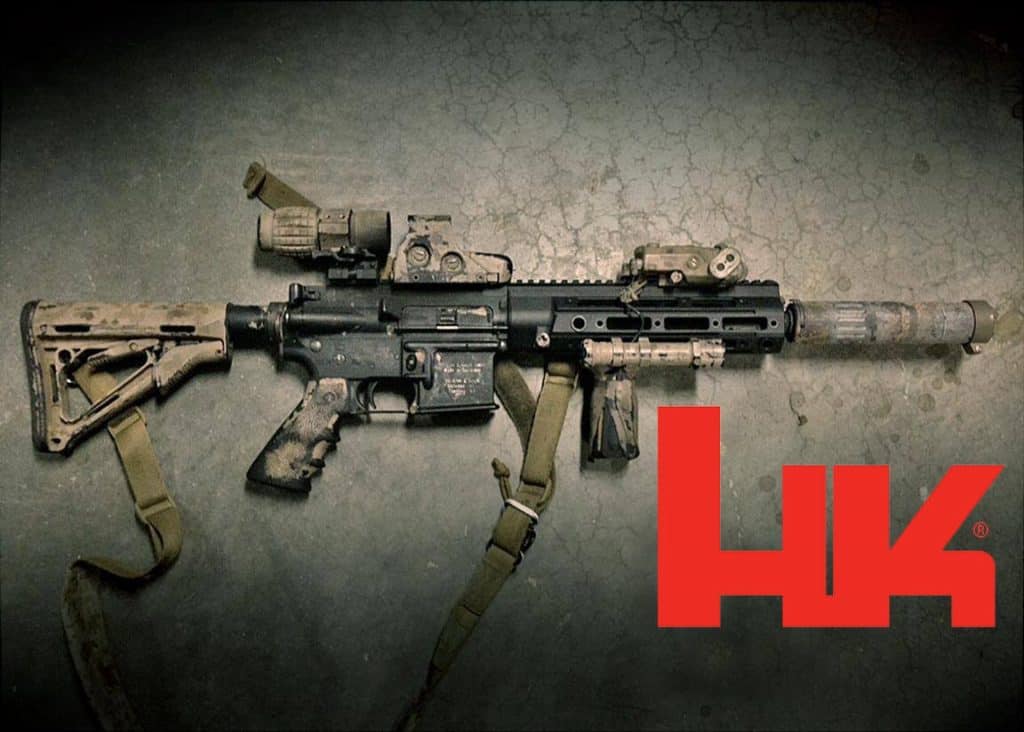 $2,839
Why It's Cool: It's an AR-style rifle and an excellent complement to a personal U.S. small arms collection.
If you're looking for a step-up from a more common AR-style rifle or are a US small arms collector looking to add an M27 to your collection, the MR556A1 is the gun you wished you owned. Because it is an American-made rifle that uses a combination of the best American parts and the best German parts from Heckler & Koch, the MR556A1 is an outstanding AR-style rifle. 
Based on the HK416, which was designed to replace the U.S. military's M4 Carbine, the MR556A1 is the civilian version of the HK416. Many gun enthusiasts wanted to get their hands on the HK416, "touted as being the best combat rifle in the world," but couldn't due to import regulations and the machine gun ban. In response, H&K has produced the MR556A1, which is an excellent complement to a personal U.S. small arms collection.
Although the sticker price of roughly $3,000 isn't super crazy, often HK civilian rifles (for example, SL8 and USC) are never produced in quite the right configuration that you want, requiring several modifications to bring them into the desired configuration. Often collectors looking to build a M27 or Zero Dark Thirty clones can be found searching auction sites and message boards seeking out HK parts to complete their build. These changes easily add at least $1,000 more to the price, meaning that you could be looking at more like $4,000-$5,000 for a MR556A1 modified to the specifications that you want.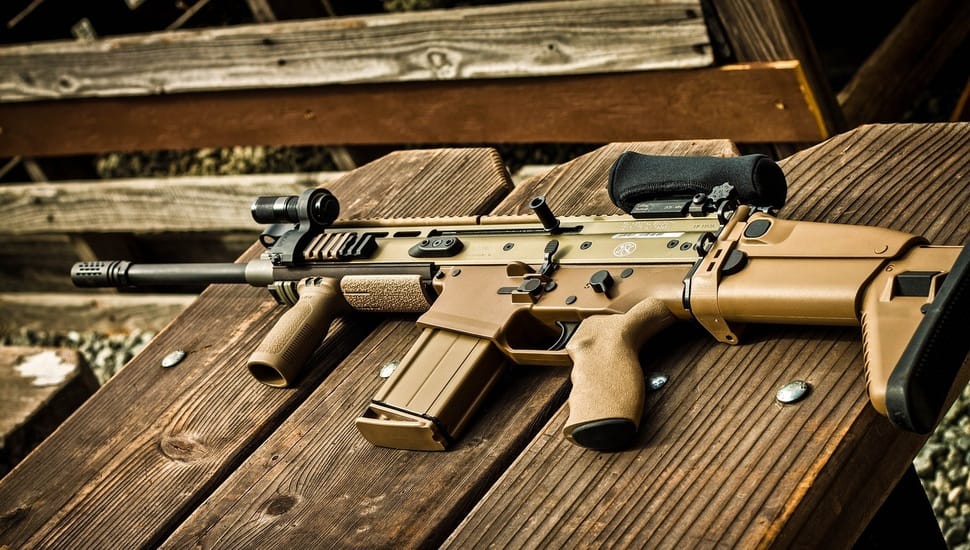 $3,999
Why It's Cool: It's fun to shoot, and it's an iconic rifle featured in Call of Duty and used by Navy Seals.
Ideal for heavy metal 3-gun matches, the FN SCAR 17S (SCAR stands for "Special Operations Combat Assault Rifle) is the semi-automatic version of the "new" military rifle. Chambered for 7.62 NATO cartridge although you can also run .308 Win, the SCAR is an iconic firearm as it is seen in video games and used by Navy Seals. Designed around a short stroke recoil system, the SCAR makes the recoil feel lighter and thus is more accurate for follow up shots. Many people have noted that the recoil is so light that it doesn't feel like you're shooting at .308. 
Due to its light weight of 8 pounds and its ease of use despite how complicated it looks, it's more than a rifle; it's an experience. Some people have observed that it feels like you're defying the laws of physics when you shoot it. Others have even observed that the SCAR looks like an AR wearing an UGG boot and that the stock looks like a Taylor Swift outfit staple. 
But despite its odd appearance, the FN SCAR 17S is an excellent rifle, but it's expensive hence why it's on our list and why it never took widespread issue to the military. The market was slow to provide upgrades and accessories at first, but now more options are coming out, improving the quality of the trigger and so forth. 
One of the reasons why we chose this firearm is because it's a welcome add-on to the modern rifle marketplace filled with AR15s (as cool as they are!). Invoking images of Call of Duty, the FN SCAR 17S is a firearm many gun enthusiasts desire, and those who have shot a SCAR with .308 will never forget their first experience firing one.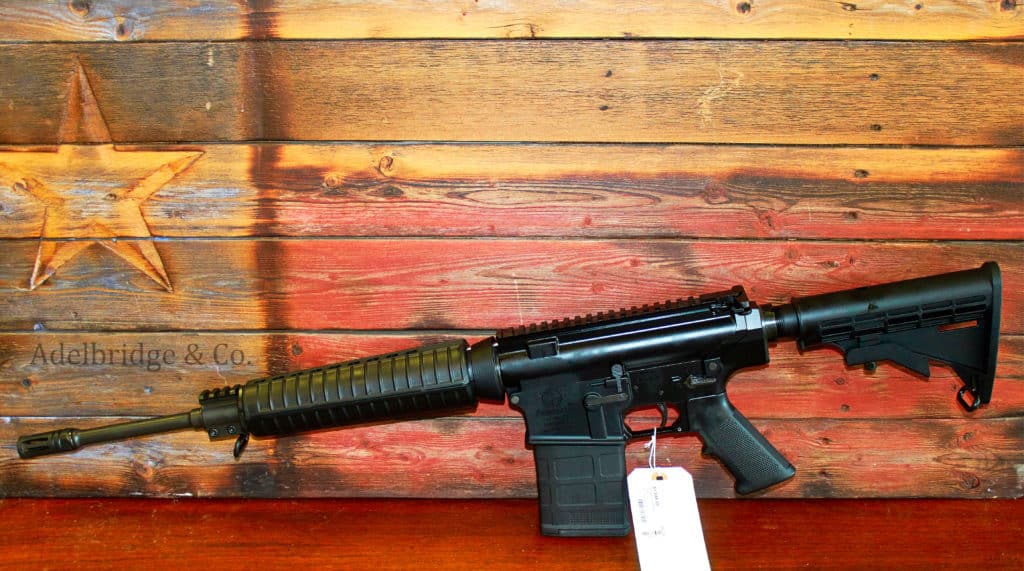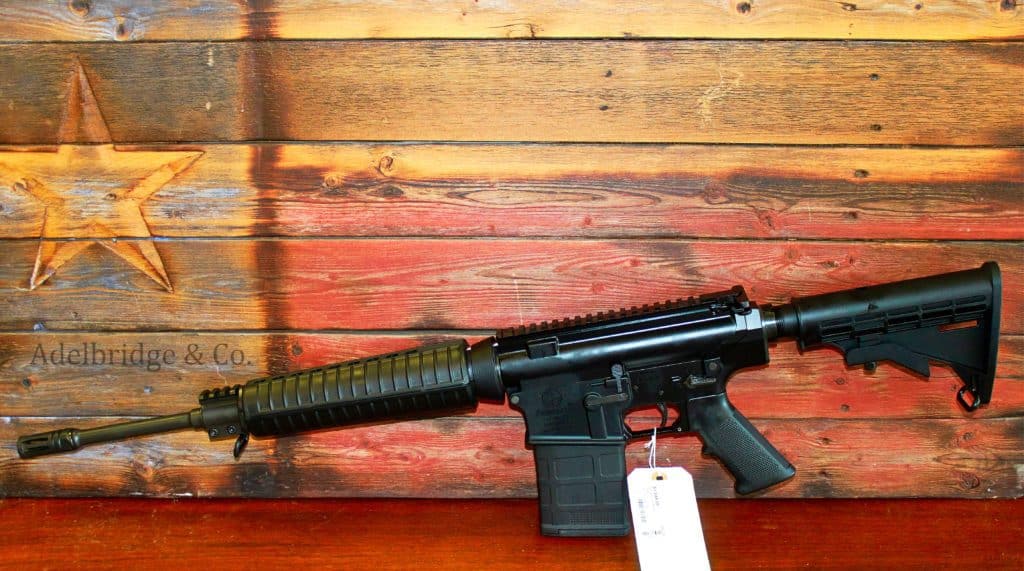 $4,000 to $6,000
Why It's Cool: It completes the AR collection and is extremely rare. 
For those who want a complete AR collection, the original Armalite AR-10, the "big brother" of the AR-15 and designed by Eugene Stoner, is a must have. Coming from de-milled parts kits imported back in the 1980s, the early AR-10 rifles (1958-1961) are very scarce. They can mostly be found in one of the two variants: Sudanese contract AR-10s and Portuguese contract AR-10s. The Sudanese are much less common and sell for more, most of the ones you will see in the US are the Portuguese models. 
About 5,000 AR-10 rifles were produced for the Portuguese paratroopers, and an even smaller number of these rifles were de-milled and imported into the United States as parts kits in the 1980s. Due to this extreme rarity, extreme gun enthusiasts are willing to spend lots of money to get this firearm. 
The AR-10 only differs slightly from its offshoot, the AR-15, perhaps the most popular rifle in the United States, but the AR-10's parts are very distinctive and often not interchangeable. Additionally, it is this connection to the AR-15 that makes the AR-10 historically significant and why every gun collector wants an original.
While the United States military never used the AR-10 due to a design gaffe, which caused the barrel to burst during a torture test and thus Springfield Armory refused to recommend the AR-10 to the Army, Armalite did license the AR-10 to several foreign nations. While the Sudanese and Porteguese variants are most common, there were also models produced for Burma, Cuba, Guatemala, and Italy.
This is a gun you wish you owned because it's always exciting to have a rifle that is hard to find and every collector wants. Because the original de-milled AR10 is so rare, only a few appear on GunBroker each year. At Shot Show 2018, Brownells announced the addition of the BRN-10 (AR-10 Clone) to their retro rifle line, giving collectors the first real chance to own a copy of Stoner's original rifle. 
#3 - Dragunov (SVD-63) sniper rifle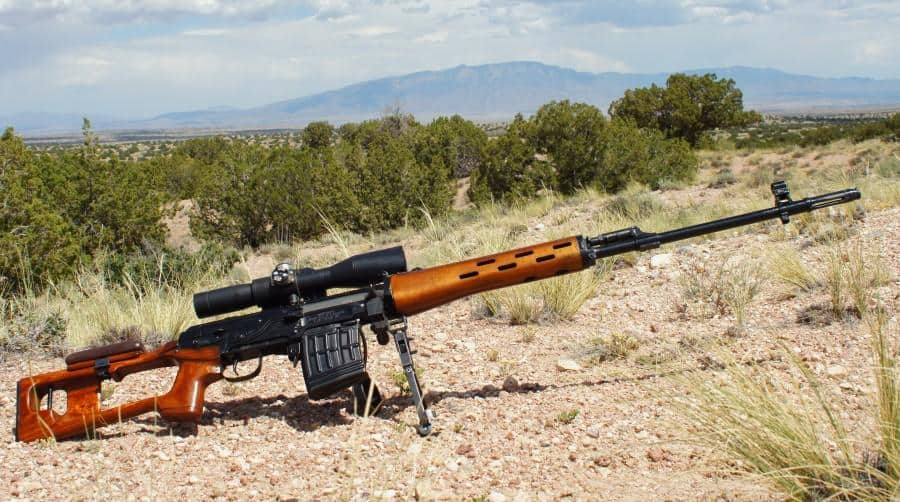 $6,999.99-$12,000
Why It's Cool: It's a very rare sniper rifle made in the Soviet Union, making it a much-desired firearm for collectors.
Designed in the Soviet Union by Yevgeny Dragunov in the late 1950s and early 1960s, the Russian SVD is often referred to as a sniper rifle although in comparison to most Western sniper rifles, it is more accurately a squad designated marksman rifle. Optimized for quick target engagement at medium ranges, the SVD is designed to increase the reach of a rifle squad. The SVD can fire match grade ammunition but is quite content to sling rounds pulled from your squad's PKM gunners belts. Many shooters in the United States still have a stock pile of 7.62x54R that they collected during the last major import of surplus ammunition, making this an ideal caliber for plinking. 
Unfortunately for us, the SVD is banned by name for import, and the limited number in the U.S. will only go up in price, making it a much-desired firearm. An iconic gun with relatively cheap ammunition, the SVD has seen action during countless wars and variants are still produced in Russia and other countries.
The SVD has three characteristics that make it stand out as a firearm: it has a improved degree of accuracy, a robust operating system, and a relatively light and compact configuration. Popular across the world, Andrei Mashukov, a former combatant in the Causcasus noted, "In all my time in Chechnya I never heard anyone speak badly of the SVD." Due to the fact that the SVD can fire up to six times more than a conventional bolt-action sniper rifle which can fire five aimed shots, the SVD has a great performance and an even better reputation. 
Unfortunately, due to the Voluntary Restraint Agreement that Clinton signed with the Russians, it's unlikely most Americans will have a chance to purchase this iconic firearm because only about 10,000 to 15,000 were allowed in the United States. And it's also unlikely that this will change as it's not an executive order that can be easily reserved but instead a treaty with Russia after the Soviet Union fell ostensibly intended to keep certain Soviet weapons out of America because it was considered a scary assault weapon.
#2 - Knight Armament M110 (SR25)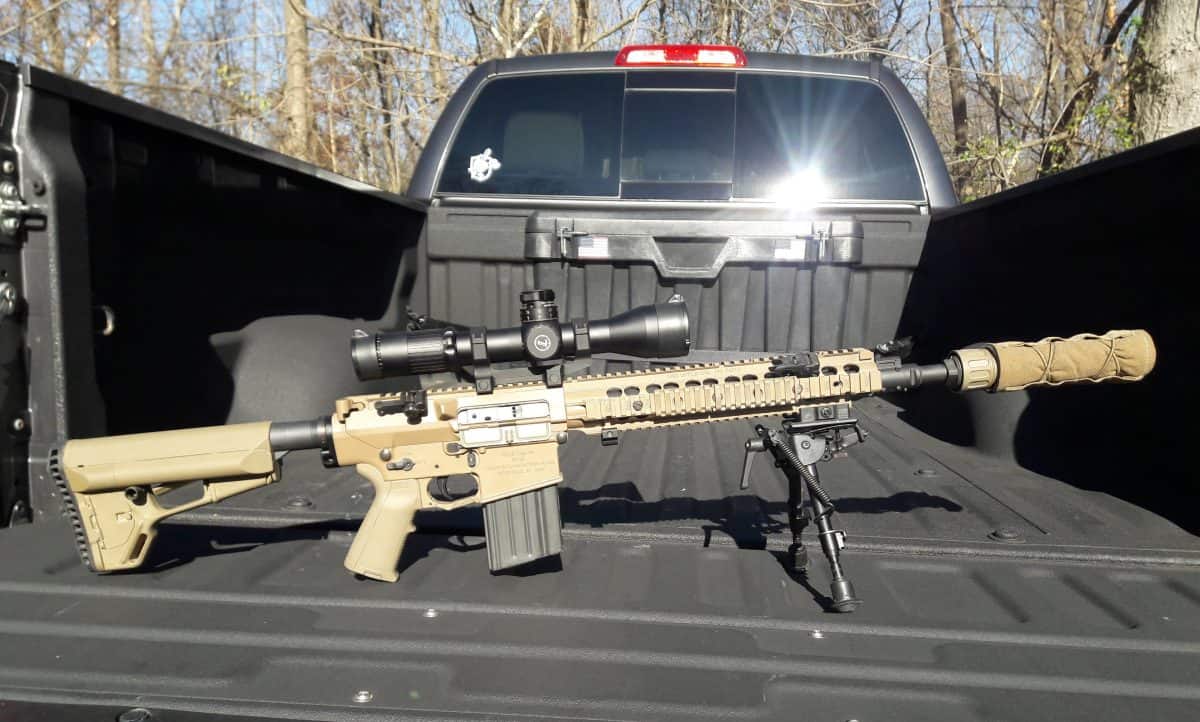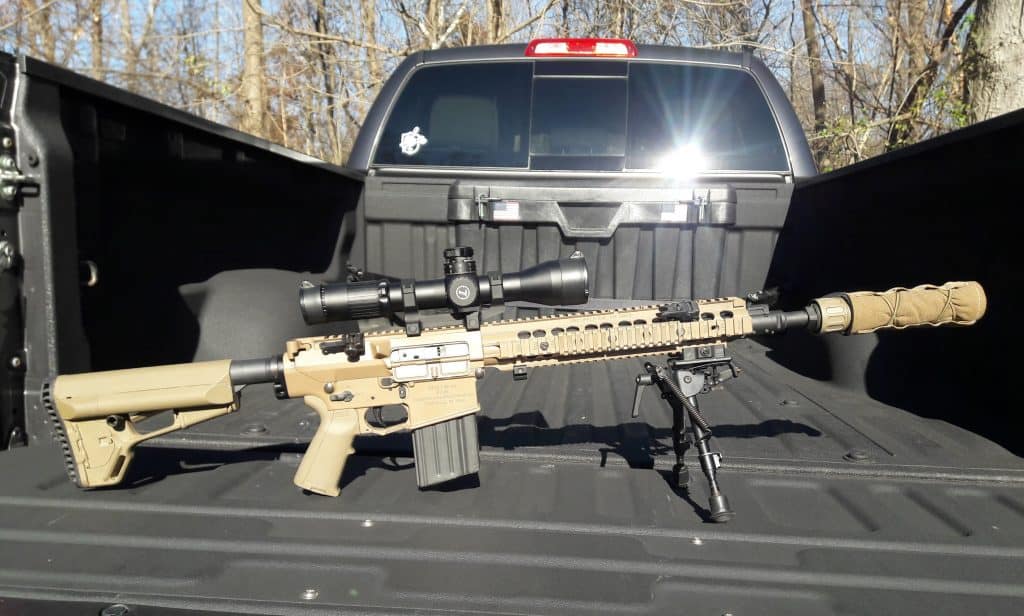 $7,999
Why It's Cool: It's a popular rifle featured in many video games and a high quality rifle in its own right.
Whether you have watched American Sniper, played a variety of video games, or maybe even had one issued to you in the military, you would probably like to add this popular firearm (M110) to your collection. In 2007, it was #2 on the U.S. Army Awards Top 10 Inventions list. The M110 SASS (Semi-Automatic Sniper System) was originally developed by the Navy based on Knight's SR25 rifle and has been adopted by the United States and foreign military users. The original SR25 is a high quality civilian rifle on its own in the U.S.
If you're looking to add this popular rifle to your collection or just wish you could, you're in luck as Knights has offered a limited amount of M110 kits for civilian sales. For most people, though, the $8,000 price is not feasible. These kits come in their military issue tan Pelican case and contain the rifle complete with issued scope, magazines, bipod, and even suppressor (if you're willing to do the paperwork and let it sit in a gun shop for 6 months)! Now these kits are not the most common to see, but they are available and can usually be found on sites such as GunBroker.
Knights Armament Company is world renowned for their SR (Stoner Rifle) series of weapons as well as the RAS rail system adopted by the U.S. military. In the 1990s, Eugene Stoner, the father of the AR, worked with Reed Knight to develop several of his final designs giving the Knights Armament rifles a unique connection to the original ARs of the 1950s. Knights Armament loosely based the M110 (as well as SR25 and Mk11) on the original AR10, but made some adjustments to increase parts commonality with AR15 and improve reliability and accuracy.
#1 - Cabot Meteorite M1911 Pistols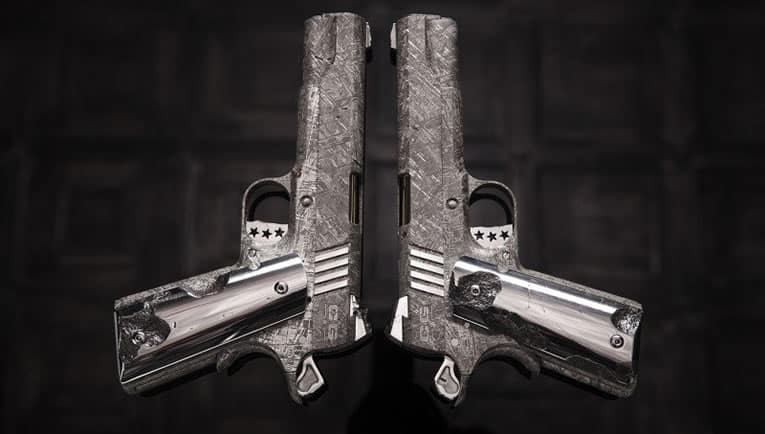 $4.5 million
Why It's Cool: It's an iconic 1911 made from a meteorite!
The iconic Browning designed M1911 pistol is what everyone wants and what a lot of people have. But what if this quintessial pistol could get even better? What if it were made of age-old meteorite? That would be out of this world, and truly a gun everyone wanted to own!
At the 2016 NRA Annual Meetings & Exhibits in Louisville, Kentucky, Indiana-based Cabot Guns released a set of two 1911s made from meteorites, which they named the "Big Bang Pistol Set." Forged from metals found in the Gibeon meteorite that fell in Namibia, this set is considered the " 'holy grail' of collectable firearms" and is currently being considered for purchase by "a hedge fund billionaire, a tech mogul, an industrialist and a royal."
Cabot Guns, which specializes in limited edition 1911s, took the iconic .45 caliber Colt 1911 used in the U.S. Armed Forces from 1911-1986 and a priced gun in its own right and created a pair of pistols that are truly unique and beyond outrageously priced. Cabot used all the latest technology from X-rays and 3-D modeling to electron-beam welding and Electrical Discharge Machining (EDM) wire cutting.
Originally Cabot Guns planned to sell the set, inspired by the Cosmos 1911 with meteorite grips, for $1 million, but has since valued them at $4.5 million. Obviously, your average Joe like you or me could never dream of affording this pistol set, but it sure would be awesome if you did because why not? It's two 1911s made from meteorite (and are the only firearms in the world made of meteorite)!
If someone actually buys the set, it would be the most expensive gun set sold in history. Cabot has a history of producing quality pistols, but with this set, they sought to outdo all the competition. In addition to the cool factor of being made of a meteorite, the set includes a true left-handed gun.
Whether you have an interest in military weapons or completely distinct firearms like nothing else made in the world (i.e., the pistols made from meteorite), we hope you've enjoyed our list of outrageously priced guns. Some historical rifles and pistols might go for more money, but the 7 we listed are the firearms that the gun enthusiasts who carefully watch GunBroker really want and frequently mention on gun forums.