Do you love your SKS, but it's started to have some wear on the stock? Are you looking for an affordable way to upgrade your SKS' usefulness? Replacing and upgrading your old stock with the Best SKS stock may be just what you need.
Finding the perfect one to meet our needs is no easy task, but our helpful guide and reviews can assist you in being confident with whatever purchase you go with. From all the options, here are our 5 best SKS stocks and how to pick the right one.
Review Of The Best SKS Stocks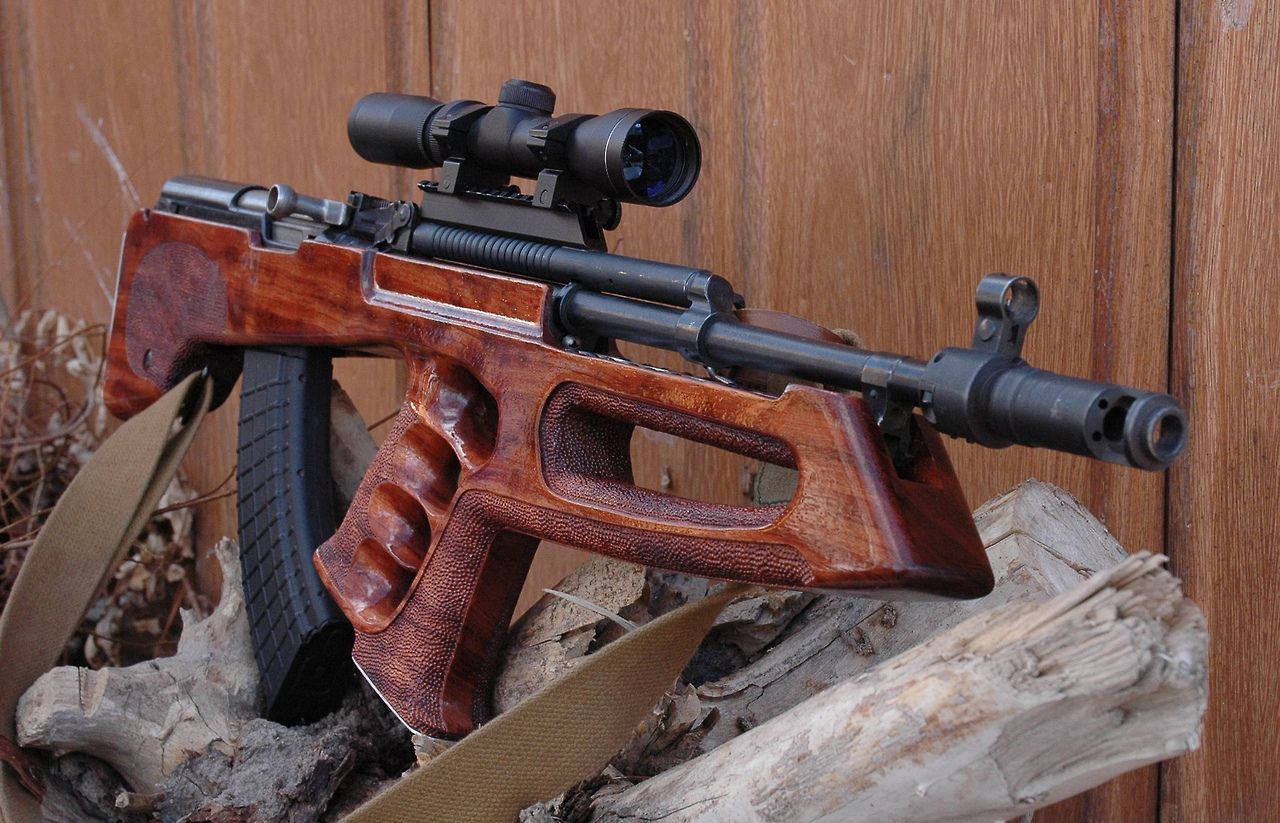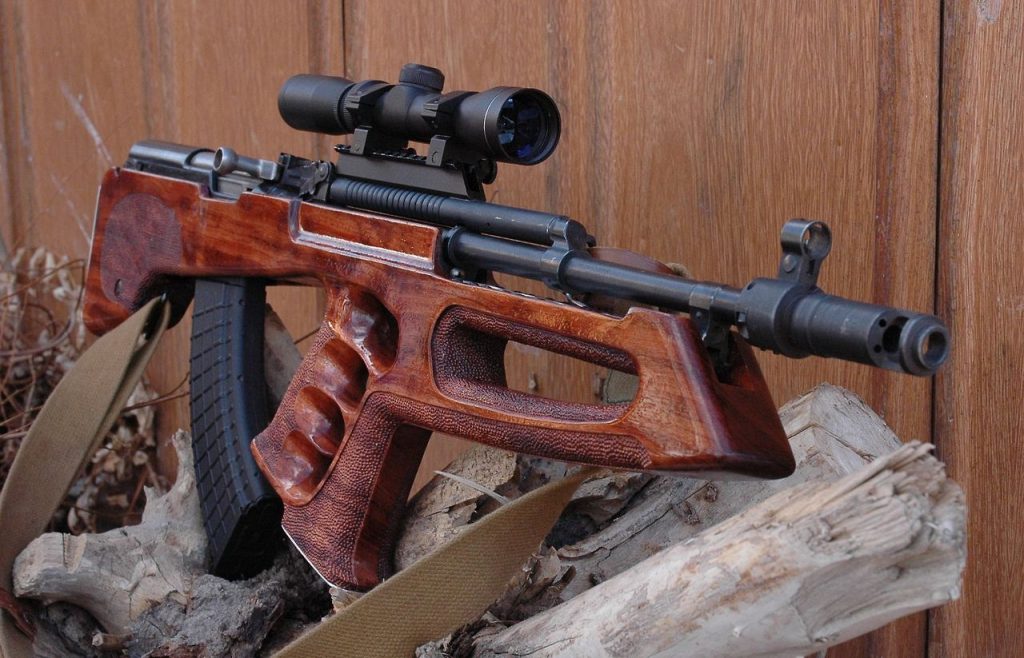 In this section, we'll break down each SKS stock into its design features. We also look at what users have had to say about the products and compile their experience into an easy-to-read recap list.
Choate – SKS Dragunov Stock Adjustable
Choate's Dragunov stock is medium-priced to offer a balance of affordability and quality. Its ability to adjust make it a versatile stock to work for a variety of shooter body types.
The stock is made from a fiber glass filled polymer. This gives the part a high level of durability and light weight while being more affordable. Because of the material, it's also resistant to changes in weather.
Choate designed this stock to pop right in with little effort and no fitting needed. There's a separate handguard part, but the rest is in a single piece.
This stock is adjustable with a high cheekpiece and zero drop at the comb. This makes it suited well for rifles with a receiver attached scope. There are 1" spacers at the pull to match your body length.
Here's what users had to say about the stock:
Positives Recap for This Product
Easy to install
Some adjustments to holding available
Polymer is light and tough
Works well with scopes
Negatives Recap for This Product
Allows for a lot of recoil
Looks very plain
TAPCO Weapons Accessories – SKS Intrafuse Stock W/o Bayonet Cut Adjustable
This affordably priced stock by TAPCO still packs quite a bit in terms of features and design. The polymer material keeps it light and durable, especially in the different types of weather.
The three part stock is adjustable to meet the needs of different shooters. With a 6 position buttstock length, you can change the pull to put it exactly where you want it.
Once installed, TAPCO's stock can also collapse easily for storage and carry. This is a unique feature that may extend the usefulness and portability of your rifle.
This stock can fit any SKS model including the Model D with some modification. On the top forend, there is also a Picatinny rail for accessory access like mounts and scopes.
Customers who used this product had this to say:
Positives Recap for This Product
Very affordable
Material is light and tough in different types of weather
Collapsible stock is easy to use and a useful feature
Fits all SKS models
Negatives Recap for This Product
Difficult to install if you don't have a lot of experience in customizing rifles
Buttstock doesn't work as well when using some elevated scopes
Pro Mag – Archangel SKS Opfor Pistol Grip Conversion Stocks
Though Pro Mag's SKS stock is the most expensive one on the list, the amount and usefulness of the features make it an easy choice for those looking for a great and functional stock. This stock features a quality polymer made of carbon fiber and glass for light weight and durability.
The conversion stock is aslo collapsible and features several adjustments for comfortable holding. Length of pull and cheek risers have different settings so you can get the stock in the perfect position when aiming. This can dramatically increase accuracy and precision.
The groove and textured pistol grip improves comfort and stamina when shooting a lot like at the target range. There's even a locking storage compartment in the grip for storing small accessories which is a feature not normally seen on stocks.
You can choose from black, olive drab, or desert tan for the colors and style. This gives it a nice tactical look. These stocks also comes with 3 steel swivels for attaching carrying straps to.
Here is what the user experience boils down to:
Positives Recap for This Product
Tough and durable polymer
Collapsible feature is useful
Easy to install
Fully adjustable to fit every shooter's body
Unique styles for personal preference in look
Negatives Recap for This Product
Advanced Technology – SKS Strikeforce Stock Adjustable
Advanced Tech's adjustable stock rides in the middle range for cost, but it's definitely a strong option for upgrading your stock and making your SKS more like your dream rifle.
The stock is made from DuPont glass reinforced polymer which makes it tough, light, and affordable. The matte black finish and material make the stock scratchproof and weather resistant.
This stock can be set in 6 different positions and is also foldable and collapsible. There is also a cheek riser provided for helping you get the perfect resting position when you aim and a rubber non-slip butt pad for extra security when holding. The texture pistol grip on the forend is comfortable to use and helps hold the weapon securely.
Advanced Tech also designed this stock to work with all SKS models and able to add a lot of accessories to. On the top there is one 4-inch Picatinny rail, and there are three 2-inch rails on the forend. This stock is a drop-in model which makes it easy to install.
When customers used this product, their experience boiled down to this:
Positives Recap for This Product
Comfortable grips and accessories make it easy to use
Easy to install and fits all SKS models
DuPont's polymer has proven durability
Lots of Picatinny rails for adding more gadgets to the rifle
Collapsible buttstock is a nice feature for storage and transport
Negatives Recap for This Product
No consistent complaints were found with this product
Advanced Technology – SKS Strikeforce Stock Thumbhole
Advanced Tech's Thumbhole stock for the SKS is a more affordable option and may for you if you're looking for a modern stock with the classic Russian look. The stock is still made from DuPont's glass reinforced polymer for light weight, durability, and weather resistance.
The forend of the stock is vented to prevent overheating, and the stock is Dragunov shaped. This is the standard Russian look if you want to stay true to the SKS original look. The thumbhole grip helps you hold on to the weapon firmly and absorb the recoil for better accuracy.
With an adjustable cheek rest, you get some say in the position of your head when you aim. This cheek rest also has a small storage compartment to store a small cleaning kit.
Advanced Tech designed the thumbhole stock to be a drop-in model which means that it should install with little to no fittings necessary. Though it's based on a Russian design, this stock is all made in the USA.
Users had the following to say about using this stock:
Positives Recap for This Product
DuPont polymer has proven durability
Easy to install
Classic Dragunov look
Extra storage unit is useful
Affordable price
Negatives Recap for This Product
Not a lot of extra features like rails or adjustments
Why Change Your Stock?
When a stock gets cracked or warped from the heat of repeated firing, you need to change it. Failing to do so is actually a danger to you and those around you. On a less serious note, you also may want to upgrade your stock because it can positively impact your accuracy, precision, and overall shooting experience.
Better Handling – When you get a better stock, you can choose from different styles and combs to fit you the best. From classic to adjustable stocks, finding the right one makes it simple to handle. Choosing a lighter material like polymer can also make it easier to handle.
Holds Zero – Newer stocks with modern designs and materials can help to absorb and spread recoil better so that the kick doesn't throw off your aim. This can also reduce muzzle rise. Overall, an upgraded stock can keep the rifle better on target.
Better Stability – When you're aiming a rifle, you want the buttstock to slip tightly into your shoulder, and you want your cheek to rest comfortably against the rifle while you aim. Hand picking your stock lets you find the one that fits your hands and provides more stability.
Features Of SKS Stocks
There are a lot of different features you can look for in a rifle stock, and each one can dramatically affect how you use it. Before you look at our reviews and the breakdowns of the SKS stocks below, read this section for a guide on how different elements of rifle stocks can affect the rifle's abilities.
Material
Material is one of the key features to look into. There are three main types of materials for all rifle stocks although the SKS tends to only use one. Take a quick look at what to look for in stock material below.
Wood – This is the classic material for stocks although it's not a common, modern option for the SKS. They absorb recoil well, look great, and they have proven durability. The reason you don't find them with the SKS is because they're heavier, and the SKS is meant to be a lighter rifle.
Synthetic – Synthetic stocks are the going option for SKS stocks. These stocks are made from a plastic or polymer and are often reinforced with things like fiberglass and carbon fiber. Polymer is usually much cheaper to produce, and this makes the stocks more affordable overall.
Synthetic stocks are also known to be almost as durable as wood, but they are much lighter which makes them easier to handle. Synthetic stocks also make the product adjustable and easier to pack in extra features. The material can also be extremely resistant to moisture and changes in weather that wood just can't handle.
Not all polymers are made equally though. You should look into the "Recap" section in each review to see which polymers stick out the best.
Hybrid – Hybrid stocks combine some wood and synthetic elements. They are less common because they cost more, but they really try to get the best of both worlds.
Stock Styles
There are a lot of different stock styles and designs you can look into. Gun "experts" love to argue over which is best for any given situation, but most people agree that it's largely a matter of preference. Unless you're looking to be a professional marksman, just pick the one that feels right to you.
Here's a quick list of general stock style options:
Gary Goudy Classic Rifle Stock
MOD.54 Winchester-Original Issue Style
Oberndorf Classic
Mannlicher Rifle Stocks
Freischütz Classic
Rollover Sporter
British StalkerThumbhole Sporter
British Express Rifle Classic
Original Issue Military
G & H High Comb Classic
.22 Cal Stocks
G & H Classic-Open Sight
Poor Man's Kimber
The style can have some impact on the user experience. The best way to find out its effect is to go and try it in person, but a close second is to ask other people what they've found. We did that for by talking to folks and looking at what other's have said about each product.
Stock Look
Don't be ashamed to consider the look of the stock as one of your big considerations. The stock is the most visible part of the weapon. If all else is equal, pick the stock that looks the best to you.
Finish
A stock's finish can make a big difference in how long a part can be used for. The finish protects the material from grime like dirt and moist. While not as important on synthetic stocks, a good finish can add scratch, temperature, and water resistance to the stock.
A good finish can also add some extra gripping strength to the stock. The stock is what you hold, and the combination of a good grip and an easy-to-hold stock style may provide a stable platform for shooting from to increase your accuracy.
Extras
Extra features may not be what you're looking for in a stock, but they can make a big difference in how you use it. The SKS is a classic semi-auto carbine, but the many stock extras available can make it something more. If you're a gun enthusiast, you'll at least want to consider some of these extra options that may pop up in the products below:
Adjustable
Bedding in the forend
Thumbhole
Raised cheek rest
Left-handed cheek pieces
Checkering on stock near trigger for grip
Engravings
Collapsible butt stock
Storage compartments
Picatinny rails
Price
When you're shopping, you should always be honest about your budget and stay within it. That being said, the stock is the spine of your SKS. These are one of the gun parts where the investment always pays off.
A poor stock can make your gun unsafe and unshootable. A great stock can make shooting easy, effective, and fun. Don't be afraid to spend a little more if you can swing it.
Commonly Asked Questions
What is a carbine? – During the development of rifles, there was a period where everyone used long rifles and then wanted to move into what would become the assault rifle like the AK-47. Carbines formed the bridge between the two.
The SKS was that bridge for the Soviet Union and was later replaced by the AK-47. The rifle is shorter than the long rifles that came before and has the added semi-automatic gas system in place for faster firing.
The shorter barrel made the weapon lighter and easier to carry. With the new gas system, some of the gas energy was redirected back into the action to automatically eject the empty round and reload the next shot. Redirecting the energy also helped lower recoil which helps with accuracy, but especially when you fire quickly.
What is the effective range of the SKS? – The SKS has an effective range of 440 yards. This means that when the rifle is working properly you can expect to hit what you're aiming at if the target is 440 yards or closer. With a good stock and perhaps an added scope, you can extend that useful range and improve your precision within that range.
Conclusion
We hope you enjoyed reading about picks for the best SKS stocks. Any of these may be the perfect fit for your needs and budget. Combining our breakdowns with the features guide above may be just what you need to help you buy with confidence.
I recommend the Advanced Technology SKS Strikeforce Stock Adjustable option. The material is tough, and the stock is easy to use. But the addition of the rails and adjustments mean that the stock has an even greater potential for upgrading your SKS at a reasonable price.
If you're looking for something simpler (and even more affordable), the TAPCO stock still has some of the added features at a lower price. It may also be a bit harder to install, but once it's in, it should last you a while. The extra money you saved can then be put towards more gear.