A scope is a high powered piece of equipment that acts to compliment a shooters skill and maximize a rifles accuracy. There is a lot that goes into finding a scope, and I am here to give you some tips. Today I will help you find your best scope for the .22 mag rifle.
Now, I use my .22 mag rifle for smaller game at distance. In my opinion, it's what the gun is made to do. However, if the opportunity presented itself and I found myself at a range with it; I wouldn't hesitate to put a few rounds down. It is fun to shoot and a good scope really makes it all the more worth it.
Finding the right scope for you is all about finding a scope that can suit the type of shooting you're doing. The environments you are shooting in, and a touch of personal preference. Although there are a few details about each scope you should keep in mind when looking for one.
The Best Scopes For 22 Mag Rifle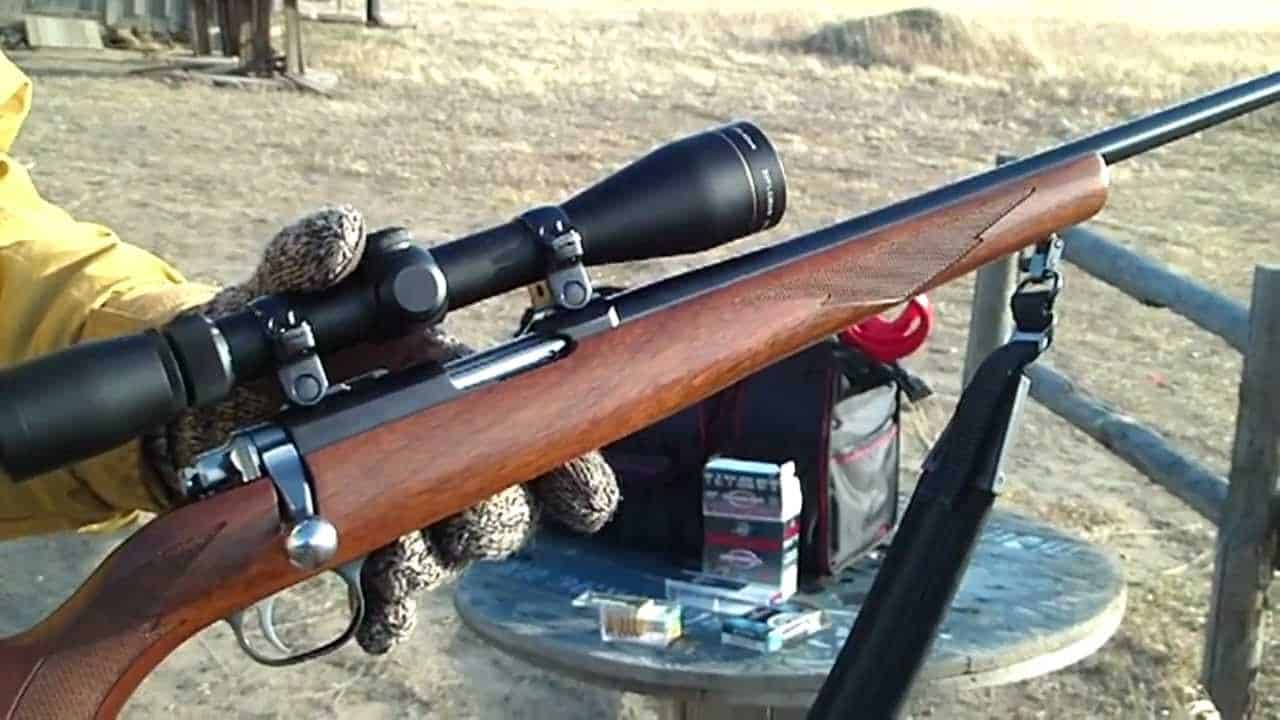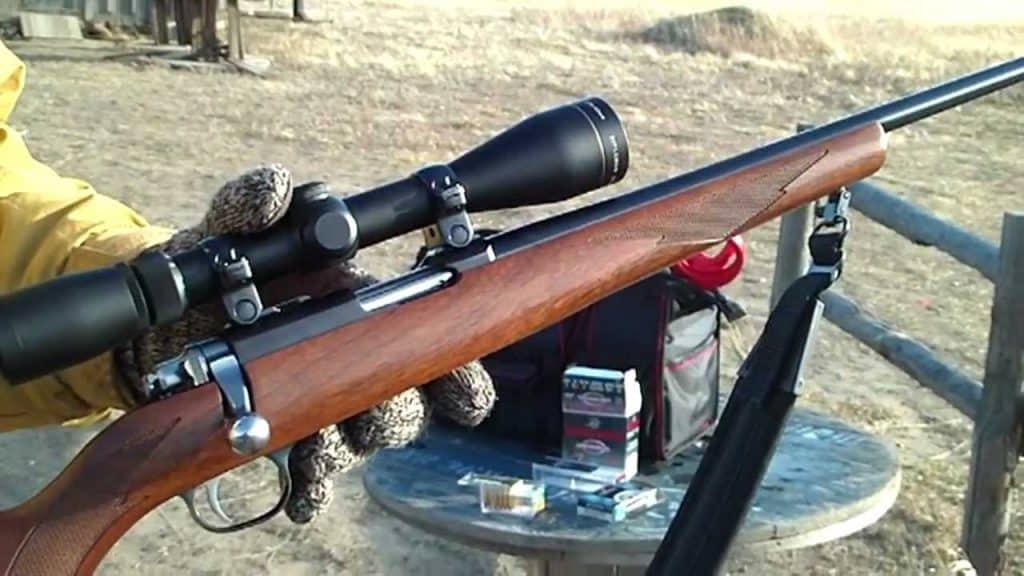 Nikon Prostaff Rimfire Ii 4-12X40 Scope
Nikon ProStaff Rimfire with BDC Reticle, 4-12 x...
Compact Riflescope with 4 to 12x magnification and 40mm objective lens
Fully multicoated optical System transmits up to 98 percent of available light
Zero-reset turret with spring-loaded adjustment knob; 3.7 inches of Eye relief
Nitrogen-filled, O-ring-sealed housing for waterproof, fog proof performance
BDC reticle; quick-focus Eyepiece; measures 14.1 inches
Nikon has designed this scope using their Spot On Ballistic Match Technology. This allows the shooter to find the exact aim points on the scopes reticle at different yardages for your specific load. Allowing for faster shots on the fly.
With generous eye relief to keep your brows safe. Although, with a .22 recoil isn't going to be our main concern. However, severe shooting angles may be, and this scope allows for that compensation. Offering 3.7 in of eye relief.
It is also nitrogen purged and O-ring sealed. Meaning it is waterproof, fog proof, and shock resistant. Which is great because it houses a fully multicoated optical system. Antireflective compounds have been applied to every glass surface to provide bright, vivid pictures and optimum light transmission.
Nikon also integrated a zero-reset turret into the riflescope. Making field adjustments as simple as dialing in your subsequent ranges. Meaningless time guessing if your scope is sighted in and more time knowing it will only take it a second if it isn't.
Nikon's BDC 150 Reticle allows shooters to compensate for bullet drop at extended shooting distances. While also still allowing for quick accurate short distance shots if the need arises. It does this using see-through ballistic circles.
Pros
Nikon's BDC 150 Reticle
Spot On Ballistic Match Technology
Cons
Durability is lacking
Bushnell Optics Drop Zone-22 BDC Rimfire Reticle Riflescope
Bushnell Optics Drop Zone-22 BDC Rimfire Reticle...
Fast focus eyepiece
Drop Zone 22 LR Bullet Drop Compensating (BDC) reticle
Side focus parallax adjustment for adjustable long range accuracy and a fast-focus eyepiece
Target turrets (1/4 MOA click value) for pinpoint precise adjustments
Fully multi coated optics for incredible brightness
The Bushnell Optics 2-7x 32mm Drop Zone-22 Rimfire BDC reticle riflescope is a great choice for rimfire rifles. Plus caliber-specific reticle to deliver every round with peerless accuracy. Meaning its designed with the round in mind. Which is how it found its way onto our list.
This scope is a top performer with side focus parallax adjustments for long range accuracy. Including a fast focus eyepiece as well. Able to be adjusted to fit you as well. Proving the comfortable shooting experience one hopes to find in a .22 mag rifle.
While also being waterproof, fog proof and O-ring sealed. Made from highly-durable aluminum. This scope is also designed to be a bit rugged. Which is always a plus for anything expensive that you plan on running around outside with.
Bushnell boasts that their optic and its aiming point is accurate out to 500 yards and given the company's history; I believe them. The BDC reticle on this scope has the marks supporting their claims. Bushnell has been in the game for a long time. So you can purchase with confidence knowing that the company your purchasing from is known for putting out high-performance optics.
Pros
Caliber-specific reticle
Durability
Cons
Heavy
Simmons Truplex .22 Mag Riflescope
Simmons 3-9x32mm .22 Waterproof Fogproof Matte...
Features Truplex Reticle. Waterproof, fogproof and shockproof
Parallax correction preset from 50 yards to infinity
Rimfire 3/8" dovetail mounting rings included
HydroShield coating ensures a clear sight picture
SureGrip rubber surfaces simplify adjustments under any conditions
This is for everyone on a budget, but still trying to get the best scope they can get. It is also perfect as a backup scope, or if you are just getting into the sport. Don't be fooled by the price, however. This scope has been known to hold its own against some of the more expensive scopes out there.
It has everything you've come to expect from modern rifle scopes. From being waterproof, fog proof, shockproof. To having coated optics and an adjustable 3-9x power. As well as, it comes with mounting rings. Which means you won't have to guess which rings you will need, or have to wait for them to show up before you can use it.
SureGrip adjustments for easy adjustment, even while wearing gloves. Allows you the shooter to stay comfortable and not fumble around while trying to fix your shot. Creating a more smooth process and ultimately faster more accurate shooting.
The eye relief could be a bit better, but for the price, it's a sacrifice most people are willing to make. It still delivers a crisp and clear HD picture. Making it fairly popular among people with worsening eyesight. Which is surprising given the cost.
Pros
Cost
SureGrip Adjustments
Clarity
Cons
Eye relief
Turret adjustment clicks are almost inaudible
Vortex Optics Crossfire II
Sale
Vortex Optics Crossfire II 2-7x32 Second Focal...
The 2-7x32 Crossfire II riflescope is one of many configurations in the Crossfire II line. The Dead-Hold BDC reticle is good...
With long eye relief and an ultra-forgiving eye box, you'll be able to quickly get a sight picture and acquire your target....
Anti-reflective, fully multi-coated lenses provide bright and clear views for the user; Max Elevation Adjustment: 60 MOA
Capped reset turrets are finger adjustable with MOA clicks that can be reset to zero after sighting in
A single piece tube constructed from aircraft grade aluminum ensures strength and shockproof performance. O-ring sealed and...
This guy is the scope you're looking for if eye relief is your concern. Offering a long and ultra-forgiving eye box. Giving you the ideal sight picture for fast target acquisition. With a fast focusing eyepiece to allow for quick and easy reticle focusing.
The Dead-Hold BDC reticle is good for shooting at varying ranges where estimating holdover is a concern. Taking out the guesswork creating a more smooth and ultimately faster firing process. Meaning this scope will enable you to move from identifying the target to firing faster and more accurately than you are currently able to.
It also utilizes a second focal plane reticle. Maintaining the ideal size and shape at all 2-7x power levels. So that perfect shot you took at 50 yards can be taken at 200 yards, and feel just as perfect. That is what a good scope is supposed to feel like, and if you haven't experienced that before. Then you should give this scope a try, you will not be disappointed.
Vortex optics are some of the most popular in the world, and their craftsmanship plays a huge role in that. You will be hard pressed to find any list of scopes that doesn't include a piece of Vortex equipment. It's designed to be highly versatile and worth every penny.
Pros
Dead-Hold BDC reticle
Craftsmanship
Cons
Reticle is a bit thick for my taste
Bushnell Rimfire Optics 6-18X40 Riflescope
The Bushnell riflescope provides peak performance for precision shot placement. Designed for excellent aim at all ranges. While maintaining a crystal clear picture for you to look at. Be warned, however, this is one of those scopes that appear to be more clear than actual real life when looking through. At least that is what the general consensus seems to be.
Adjustable power from 6-18x means that utilizing that fantastic ballistic path the .22 rifle is capable of has never been easier. This scope is made more so for competition distance shooting than it is for run and gun hunting. The base 6x magnification makes any close-range shot a bit harder but not impossible.
It is perfect for use from a bench. Far away where the side focus adjustments can be put to use. As well as the 80 different internal MOA adjustments that can be made. This thing will turn your .22 into a laser if you have the basic shooting principles down.
It'll hold zero after you set it and perform repeatedly as if you had just set it hat first time. That is what makes Bushnell Optics some of the most cost-efficient optics out there.
Pros
80 MOA adjustments
A 6-18x Adjustable power level
Cons
Not water/fog/shockproof
Size may interfere with bolt on some rifles
Clarity
For this, you need to look at the glass used in the scope itself. As well as take into consideration the clarity of the magnification when used. It is imperative that you keep in mind how you will be shooting.
A fast-moving, far away target, needs to be easily identifiable and acquired. Otherwise, you will be unable to hit it accurately if at all. This all comes down to clarity. Even at the range, the ability for a scope to magnify and give you that picture is a highlight. It is a feature and should be treated as such.
This means that the scope should be waterproof, fog proof, and hopefully shock resistant. All of which are necessary to create an ideal shooting environment; enabling you to take the most accurate shots as comfortably as possible.
Also, the reticle falls into this category. I prefer having a reticle that's brightly colored and will "pop-out" at me as soon as I shoulder my rifle. It allows me to quickly and accurately move from having both eyes downfield to putting rounds down. This is even more important when magnifying because the reticle can move or change size in some scopes.
Field Use
It's easy to think you have the shoulders to support something like holding up a rifle for days on end, but let's be more realistic. You need to find a scope that is as comfortable holding and shooting from a standing position, as it is a prone position. Given the nature of hunting, it is best to be prepared to take a shot when the opportunity arises. Not always when you are the readiest.
You should also try and find a scope with a multicoated lens to allow for light transmission. Allowing for reduced glare on sunny days, and a brighter picture as the sun begins to set. If you are a range shooter, however, this may be a bit less important to you, but the best scopes are adaptable in my opinion. Really all just boils down to your personal preference.
Another thing to look at is if your scope has an illumination system. This allows you to use your scope at different times of the day and not be totally reliant on sunlight. It also allows you for a better picture when hiding in brush that doesn't allow good sunlight to come through.
The scope has to fit the environment; things like whether or not your scope is Nitrogen purged and sealed, or if its waterproof with low light capabilities. All of this matters when picking a scope, and all of it is necessary to maximize the effectiveness of your rifle. After all, with iron sights, a .22 mag rifle is only able to accurately shoot at around 150 yards. This is essentially half of the capabilities this gun can operate to.
Whether its vermin, foul or paper targets; if you are shooting it with a .22 mag rifle you are going to want the best scope for the .22 mag rifle. So I scoured the internet and poured through the research for you to bring you just that. Although I'm sure you will agree with my choice, I just want to remind you that the best scope for me may not be the best scope for you.
With that in mind. I have decided to provide you with 5 different scopes. All, in my opinion, filling that spot of "best .22 mag rifle scope", for different reasons and different purposes. Check out these scopes for yourself and find the one that most suits you. Only then will you unlock the full potential of your rifle.
Conclusion
After your initial readthrough of my suggestions for you and understanding why I made those suggestions. I would recommend you take a second to think exactly what it is you are going to be doing with your rifle. That is going to be the key to finding the best scope for the .22 mag rifle and not just in general.
The best scope is one that is designed to fit the use you intended it to. Meaning that its clarity, reticle size, focal planes, and all of that should be beneficial to what you are doing. I hope you have found this information useful and until next time my friends. Happy Hunting.
If you enjoyed this article you'll probably like these: